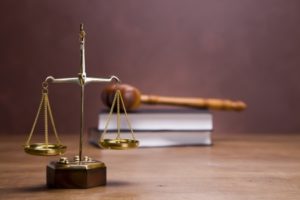 The state legislature has taken concrete steps to help those who have been convicted of crimes begin a new chapter free from the stigma of Oklahoma City criminal records.
Criminal record expungement in Oklahoma has always been a tool available to seal certain categories of criminal records from public view. But the waiting time of 10 years for non-violent felonies made it difficult for a convicted felon to move forward.
In November 2016, the legislature shortened that waiting time and made it easier to obtain an expungement of Oklahoma City criminal records in many types of cases.
What Oklahoma City Criminal Records Can Be Expunged?
If your felony conviction involved violence, or the threat of violence, you will not be able to get an expungement. An Oklahoma City criminal records expungement attorney can help answer any questions you may have about whether your felony conviction may be expunged.
New legislation has shortened the waiting time for eligibility from 10 years to five years after the completion of a deferred judgment or delayed sentence on a non-violent felony charge. (Okla. Stat. tit. 22 § 18) While five years seems like a long time, the new legislation makes it possible to put your past behind you so much sooner.
What About Misdemeanors in Oklahoma?
Some misdemeanors can be expunged immediately. If you were convicted of a misdemeanor for which you served no jail time and the fine was less than $501, you can file a petition for criminal record expungement right away.
If you have completed a deferred judgment or suspended sentence on an Oklahoma City misdemeanor charge, the waiting time is one year after completion.
You must wait five years after completing a sentence on a misdemeanor conviction that resulted in a sentence of jail time or a fine in excess of $500. (Okla. Stat. tit. 22 § 18)
Free Consultation: Oklahoma City Expungement Attorney
There is no cost or obligation for an initial consultation with our Oklahoma City expungement attorney. Call 405-588-4529 today to get answers to your questions.
If you prefer, you may send your question using the contact form at the top right side of this page.