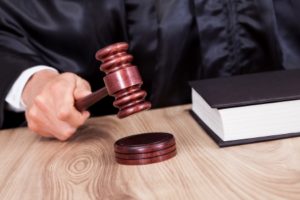 Criminal records in Oklahoma City can be obtained in a number of ways: via hard copy at a courthouse, via private investigator, and by the click of a button, via the internet.
There are also many private companies that can retrieve criminal and court records for you. On Demand Court Records (ODCR) and state-run court document retrieval companies like Oklahoma State Courts Network (OSCN) are examples of both types. Some expungements will remove your records from OSCN and ODCR Oklahoma.
FAQ: OSCN and ODCR Oklahoma Expungements
An Oklahoma expungement is a sealing of records from public view. It acts like an erasure.
But depending on the type of expungement you are getting, some of your records may remain viewable by interested parties. So know what kind of expungement you want before you go to the trouble of filing a petition with the court.
There are two basic types of expungement in Oklahoma. You can get an expungement of your entire criminal record (Okla. Stat. tit.22 § 18) or an expungement of your name from court records (Okla. Stat. tit.22 § 991c). The latter type of expungement is also known as a deferred sentence expungement.
If you are getting a Section 18 expungement, your records are sealed and no longer available for public viewing. Your court records will be expunged from both OSCN and ODCR Oklahoma.
Additional Considerations
You may wonder why shouldn't everyone opt for a complete erasure of their records. The answer is that not everyone qualifies for a Section 18 expungement in Oklahoma.
Only misdemeanors and non-violent felonies qualify, and only then once the appropriate waiting period has expired. Depending upon the type of conviction, you may have to wait as long as five years before you can petition the court for an expungement.
A deferred sentence expungement will not clear your records from either ODCR or OSCN. (Okla. Stat. tit.22 § 991c). This type of expungement allows you to expunge your plea and have the disposition of your case show that it has been dismissed.
With a Section 991c expungement, the record shows that you pled "not guilty" and that the case was dismissed. This type of expungement is much easier to obtain.
All you need do is finish the terms of your deferred sentence, including counseling, probation, and the like, and pay all monies ordered by the court. A Section 991c expungement can be used if you are waiting for a full expungement under Section 18 or if you do not qualify for a Section 18 expungement.
Free Consultation: Oklahoma City Expungement Attorney
There is no cost or obligation for an initial consultation with our Oklahoma City expungement attorney. Call 405-588-4529 today to get answers to your questions.
If you prefer, you may send your question using the contact form at the top right side of this page.