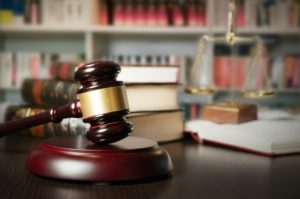 A Governor's pardon in Oklahoma City can be the first step toward putting your past behind you and moving on with your life. It is issued by the Governor of Oklahoma upon the completion of a lengthy application process.
When given, it acts as an official statement of forgiveness for the crime pardoned. It is the embrace of society and can help mitigate some of the difficulties of being a convicted felon in society.
If you have been pardoned, your court records will still show the conviction but they will also show the pardon. For many, this is the opening step toward a later expungement of their criminal records in Oklahoma.
How Do I Get a Governor's Pardon in Oklahoma?
First, you must qualify for a Governor's pardon in Oklahoma City. All of the following must be true in your case:
the conviction was for a violation of Oklahoma state law;
you have completed the entirety of your sentence for the offense, including all court supervision or probation, fines, and restitution ordered;
there are no pending charges against you;
you are not currently in jail or prison; and
you have not been considered for a pardon within the past year.
The Pardon Application: Long and Complex
The application is 16 pages long and all required documents must be attached including certified copies of all required court documents. The lack of any of these required documents will mean the denial of your application for a Governor's pardon in Oklahoma.
Among the documents required are:
certified copies of the judgment and sentence for the conviction;
a certified Statement from the Court Clerk reporting that you have paid all fines, fees, costs, and restitution ordered;
a current credit report;
a pay stub, a benefit statement, a tax return, or other proof of current income;
a mortgage statement or a lease agreement, or other proof of current residence; and
character affidavits. These are not required, but they can greatly help your case.
Review and Investigation
Upon receipt of your application by the Pardon Board, everything it contains must be reviewed and verified. This can be a long process, sometimes as long as a year. During the process, the Pardon Board obtains reports about you from the Oklahoma State Bureau of Investigation (OSBI).
Once these reports are in your file, the entire file is sent to the Oklahoma Department of Corrections District Office of Probation and Parole for investigation. If everything in the file checks out in your favor, then the matter is set for a hearing.
It can be very helpful for an attorney to attend this hearing and speak on your behalf. The time allotted to speak is quite short — only two minutes — and an attorney knows what the board needs to hear to be persuaded to give you the pardon you seek.
After all that is completed, the application goes to the Governor for review. If your pardon is granted, you will be notified by letter within 90 days. If the pardon is denied, you may re-apply in one year from the date of the denial.
Free Consultation: Oklahoma City Pardon Attorney
There is no cost or obligation for an initial consultation with our Oklahoma City pardon attorney. Call 405-588-4529 today to get answers to your questions.
If you prefer, you may send your question using the contact form at the top right side of this page.