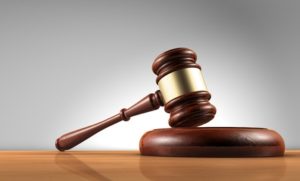 There are two basic types of expungements Oklahoma City — expungement of your entire criminal record, also called a criminal records expungement (Okla. Stat. tit. 22 § 18) and expungement of your name from court records, also known as a deferred sentence expungement. (Okla. Stat. tit.22 § 991c)
The process of getting an expungement Oklahoma varies depending on the circumstances. If you fail to follow all the court's procedures, your Petition will most likely be denied.
Getting a Deferred Sentence Expungement Oklahoma
It helps to understand what an Oklahoma deferred sentence is. A deferred sentence does not automatically end in a criminal conviction.
The judge defers judgment for a stated time, say five years. In addition, the court may require you to attend DUI classes such as in a DUI case.
If you complete all of the tasks that the court orders you to do during the term of your deferred sentence, including paying all fees and costs, the court record will be changed to read that you pled "not guilty" and the case was dismissed. Your name will be removed from court records.
You should have an experienced Oklahoma City expungement attorney follow up to make sure that your name is properly deleted.
A Criminal Records Expungement Oklahoma is Complicated
First, make sure that you are eligible for a complete expungement Oklahoma City. Timelines vary by the type of conviction, and only misdemeanors and non-violent felonies qualify.
If you are eligible, your attorney will prepare a Petition for Expungement. This is a formal pleading filed with the court that houses your criminal records. You must also pay a filing fee, which may be refunded to you if your petition is granted. (Okla. Stat. tit.22 § 19)
The court then sets a hearing date that is at least 30 days from the filing date. The Petition must be formally served in a timely manner upon interested parties including the prosecuting and arresting agencies, the Oklahoma State Bureau of Investigation (OSBI), and possibly others. This gives all of these parties time for file formal objections to your Petition and to appear and give evidence at your hearing. Any representative from any of these agencies can object to the sealing of your records. (Okla. Stat. tit 22 § 19)
The court then rules on your Petition. In order to grant the Petition, the court must find that the harm to you outweighs the public's interest in retaining the records. The court may also deny your Petition.
In either case, after the hearing, your attorney will need to prepare a court order reflecting the court's decision. Once sealed these records can be unsealed, but only by another petition.
Free Consultation: Oklahoma City Expungement Attorney
There is no cost or obligation for an initial consultation with our Oklahoma City expungement attorney. Call 405-588-4529 today to get answers to your questions.
If you prefer, you may send your question using the contact form at the top right side of this page.