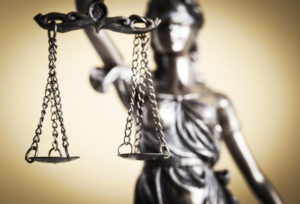 You may not realize it, but a criminal record in Oklahoma can hold you back from moving on with your life long after you have completed your sentence.
However, it is possible to get an expungement in Oklahoma City. This basically means your criminal record is erased or sealed.
New laws in Oklahoma make it easier than ever to expunge your non-violent criminal record and move on with your life.
Benefits of Expungement in Oklahoma City
Background checks are becoming more and more prevalent. They have always been the norm for certain types of jobs involving money or security. But they are becoming the norm in many other employment fields.
If an employer sees a criminal conviction on a background check, you may not get the job. In fact, many applications ask if you have ever been convicted of a crime. While you don't want to lie on an application, telling the truth will often make your would-be employer automatically discard your application.
An expungement in Oklahoma City will ensure your criminal record is not available for public viewing. Once your record is sealed, new legislation makes it all right for you to tell a prospective employer — or anyone else — that you have not been convicted of a crime if you are asked. (Okla. Stat. tit. 22 § 19) It is as if the crime and conviction never happened.
Getting an expungement in Oklahoma re-opens doors to increased job opportunities and higher paying salaries. Studies show that increasing your ability to work and earn directly correlates with increased success and a reduction in recidivism — meaning if you are successful in life, you are less likely to re-offend.
Additional Benefits
A criminal conviction can also greatly impact your ability to obtain housing, especially rental housing. Landlords routinely conduct criminal background checks, and are reluctant to rent to anyone with a black mark on their record. But once your records are sealed, your landlord will never know about your record.
There are other areas that can be affected by getting an Oklahoma criminal record expunged. Certain professional licenses may be available to you again. And, if you are a hunting enthusiast, you may qualify for the restoration of your firearms rights.
Free Consultation: Oklahoma City Expungement Attorney
There is no cost or obligation for an initial consultation with our Oklahoma City expungement attorney. Call 405-588-4529 today to get answers to your questions.
If you prefer, you may send your question using the contact form at the top right side of this page.