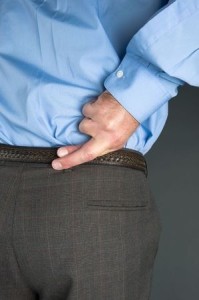 Making a false statement on any document you submit to a government agency in Oklahoma City can mean facing a judge.
Even though it may seem like no big deal, making any type of false statement to a government agency can lead to fines and jail time.
What is a False Statement to a Government Agency in Oklahoma?
The state penalizes anyone who makes a statement on a government form that they know to be false, fictitious, or fraudulent.
Under Oklahoma law, a false document is one that has been wholly or partly fabricated or materially altered.
"Fictitious" means "imaginatively created past facts."
"Fraudulent" means a false suggestion of facts or the suppression of the truth brought about through trickery, false appearance, or through any other unfair way in order to cheat.
When a False, Fictitious, or Fraudulent Statement is a Crime
There are two circumstances where knowingly making a false, fictitious, or fraudulent statement to the government is a crime.
First, when a person, firm, or corporation, association, or agency attempts to receive money from the state. This can lead to a felony conviction, two years in prison, and $10,000 in fines.  (Ok. Stat. Title 21 Sec. 358A, 359)
It is also illegal to make a false statement on a job application. This can lead to a misdemeanor conviction and $1,000 in fines.
Free Consultation: Oklahoma City Fraud Attorney
Making a false statement to the government in Oklahoma City may seem small, but it actually has big consequences.
If you've been accused of this crime, call the Criminal Defense Law Office of Oklahoma City at 405- 588-4529  (588-4LAW).
If you prefer, send your question directly to an Oklahoma criminal defense attorney by using the contact form at the top right side of this page.
All inquiries are confidential. Also, your first consultation is free.