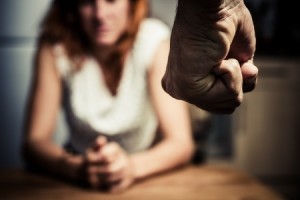 Many people have been in angry, frustrating arguments with their significant other or someone whom they used to date.
However, if these arguments get out of control and turn violent, you may find yourself in trouble with the law and facing domestic assault charges Oklahoma City.
Domestic assault and battery is the formal term for domestic violence, and Oklahoma courts do not take it lightly.
Defining Basic Assault and Battery
Assault in Oklahoma is defined as the willful and unlawful attempt or offer with force or violence to do corporal hurt to another. (Okla. Stat. tit. 21 § 641)
When someone comes into offensive physical contact with another person, this is considered "battery" and serious bodily injury is not required to be charged with this crime. (Okla. Stat. tit. 21 § 642)
About Domestic Assault Charges Oklahoma
If you have committed assault and battery against someone you have a domestic relationship with, you can face domestic assault charges Oklahoma. Generally, the charges will also include battery. This is more serious crime than general assault and battery.
A key element of domestic assault and battery is that you were in a "domestic relationship" with the alleged victim. These relationships are broadly defined and encompass a range of relationships. They include the following:
Sharing a present or past spousal relationship with the victim, including a current or former spouse.
Your ex-spouse's new spouse (i.e. a physical altercation with your ex-wife/husband's new wife/husband).
Any parental or guardian relationship (i.e. parents, foster parents, stepparents, legal guardians, or any other blood or marital relation).
Any household relationship (i.e. roommates).
Any dating relationship (i.e. casual dating, sexual partners, long-term relationship, etc.)
Any person you share a child with regardless of past or present relationship status.
Any person living in the same house for any reason.
(Okla. Stat. tit. 21 § 644)
Penalties for Domestic Assault Charges Oklahoma
Domestic assault and battery in Oklahoma City carries a range of penalties.
First offense: A misdemeanor crime punishable by up to one year in county jail and a $5,000 fine.
Subsequent offense: A felony offense punishable by up to four years in prison.
Use of sharp object or other dangerous weapon: A felony crime punishable by up to 10 years in state prison.
Shooting the victim or using a deadly weapon: A felony offense punishable by life in prison.
(Okla. Stat. tit. 21 § 644)
Free Consultation: Oklahoma City Domestic Violence Defense Attorney
An accusation of domestic violence can have serious consequences, including jail time.
An experienced Oklahoma City felony defense attorney can help protect your interests and keep you out of jail if you've been charged with this crime.
Call the Criminal Defense Law Office of Oklahoma City at (405) 588-4529  (588-4LAW). Your first confidential consultation is free, and carries no obligation to retain one of our Oklahoma City domestic violence defense attorneys.
If you prefer, you may send your question using the contact form at the top right side of this page.