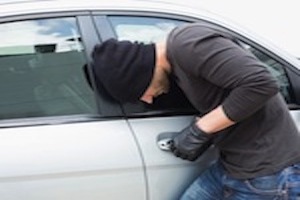 Even if you don't intend to steal someone's car, taking it for a ride without their permission is a serious crime in Oklahoma City. The charge is usually referred to as unauthorized use of a vehicle in Oklahoma City, or unauthorized use of a motor vehicle.
Depending on the circumstances, you may be charged with a felony crime and could even serve time in an Oklahoma state prison.
FAQ: Unauthorized Use of a Vehicle in Oklahoma
The unauthorized use of a vehicle in Oklahoma occurs when:
1) a person not entitled to possession of a vehicle,
2) without the consent of the owner and,
3) with intent to deprive the owner, temporarily or otherwise, of the vehicle
4) to take, use, or drive the vehicle.
Under this definition, it is illegal to use anyone's car without their permission, even if they have previously given you permission.
(Okla. Stat. tit. 47 § 4-102)
Potential Consequences
A guilty conviction of unauthorized use of a motor vehicle is a felony offense that carries at least one year in prison.
You may also have to pay restitution to the car's owner for the use of their vehicle.
Free Consultation: Oklahoma City Felony Attorney
Taking someone else's car may seem like no big deal if you intend on returning it. But, a charge of unauthorized use of a vehicle in Oklahoma can put you behind bars for months or even years.
Discuss your options with an experienced felony defense attorney today. Just call the Criminal Defense Law Office of Oklahoma City at (405) 588-4529  (588-4LAW).
If you prefer, send your question directly to an Oklahoma City criminal defense attorney by using the contact form at the top right side of this page.