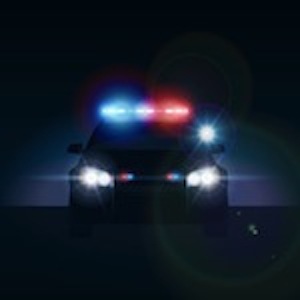 Most of us know all too well the feeling in the pit of your stomach when a police officer suddenly pulls up behind us and flashes their lights.
Although most of us want to run away, it is never in our best interest to do so, as you can be charged with fleeing and eluding an officer in Oklahoma.
If you've been charged with fleeing and eluding an officer in Oklahoma, contact a qualified Oklahoma City criminal defense attorney immediately.
What is "Eluding" an Officer in Oklahoma?

Whenever an officer directs his sirens or lights towards you, you must bring your car to a stop.
Therefore, if you increase your speed, turn off your headlights or do anything else in an attempt to escape, you may be charged with fleeing and eluding an officer in Oklahoma. This charge requires the following:
1) That the defendant was the driver of a motor vehicle (passengers cannot be charged with this crime.)
2) The driver received a red light and siren from an officer.
3) The light and siren directed the defendant to stop.
4) The defendant willfully eluded the officer (the driver had the actual intent to attempt to escape.)
Only if each of these four elements is satisfied can the defendant be convicted of eluding an officer.
Punishment for Fleeing and Eluding an Officer
A first time conviction of fleeing and eluding an officer in Oklahoma will result in a misdemeanor record, up to one year in jail and up to $2,000 in fines.
A second time offender can be convicted of a felony crime and will face at least one year in prison and $5,000 in fines.
However, if a defendant endangered or caused serious bodily harm to others in his attempt to elude an officer (i.e. leading officers on a high-speed chase) he will be charged with a felony offense. This charge carries a potential sentence of up to five years incarceration.
Free Consultation: Oklahoma City Felony Defense Attorney
Failing to stop when an officer pulls you over can seriously impact your ability to remain free. Contact an experienced Oklahoma City criminal defense attorney who can help defend you against a charge of fleeing and eluding.
Call the Criminal Defense Law Office of Oklahoma City at (405) 588-4529  (588-4LAW) for a free, confidential, no-obligation consultation.
If you prefer, you may send your question using the contact form at the top right side of this page.