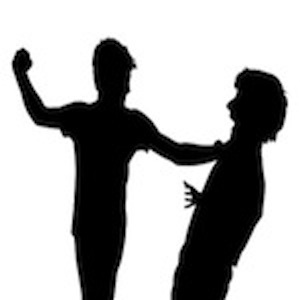 Getting into a fight or physically harming someone when you're angry can seem like a harmless way to express your frustration in a situation.
However, doing so can lead to a charge of assault and battery in Oklahoma City. A conviction of this crime can carry significant criminal and financial penalties.
What is Assault and Battery in Oklahoma?
Assault and battery in Oklahoma are two distinct crimes, but are often charged together.
Assault is any willful and unlawful attempt with force or violence to do corporal hurt to another. You do not have to actually harm the other person in order to be charged with assault.
Battery is any willful and unlawful use of force or violence upon someone else's body. Actual physical contact is required to be charged with battery.
Punishment for Assault and Battery in OKC
You can spend up to 30 days in jail if you are convicted of assault and up to 90 days if convicted of battery. The penalties for both misdemeanor crimes also include hundreds of dollars in fines.
Defending an Assault and Battery Charge
If you are charged with assault and battery in Oklahoma, your lawyer can defend your case on your behalf. He or she may be able to argue that you acted in self-defense or that you were not the one who committed the crime.
Free Consultation: Oklahoma City Assault and Battery Attorney
Committing assault and battery in Oklahoma City can interrupt your life and even your ability to go to work.
If you've been accused of assault and battery, call the Criminal Defense Law Office of Oklahoma City at (405) 588-4529  (588-4LAW).
If you prefer, send your question directly to an Oklahoma criminal defense attorney by using the contact form at the top right side of this page.
All inquiries are confidential. Also, your first consultation is free.